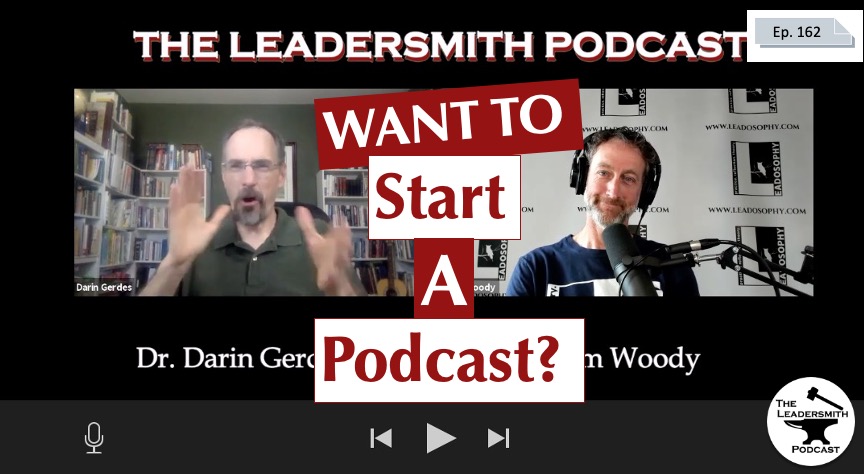 In this episode, Tim Woody and I talk about lessons he learned from starting a Podcast. We talk about how to do it, and our hope is that you will be inspired to start your own.
Tim's podcast is called Leadosophy.
You can find it here:
You can also join his Facebook group here.
https://www.facebook.com/leadosophy
If you enjoyed this episode, please consider subscribing and tell others who might benefit from this podcast.
I would like to hear from you. You can leave a comment below.  I would like to hear if this was useful.
Send me a Tweet or Parley: @daringerdes or leave a video message: https://flipgrid.com/leadersmith 
Join our FACEBOOK COMMUNITY and continue the discussion there: