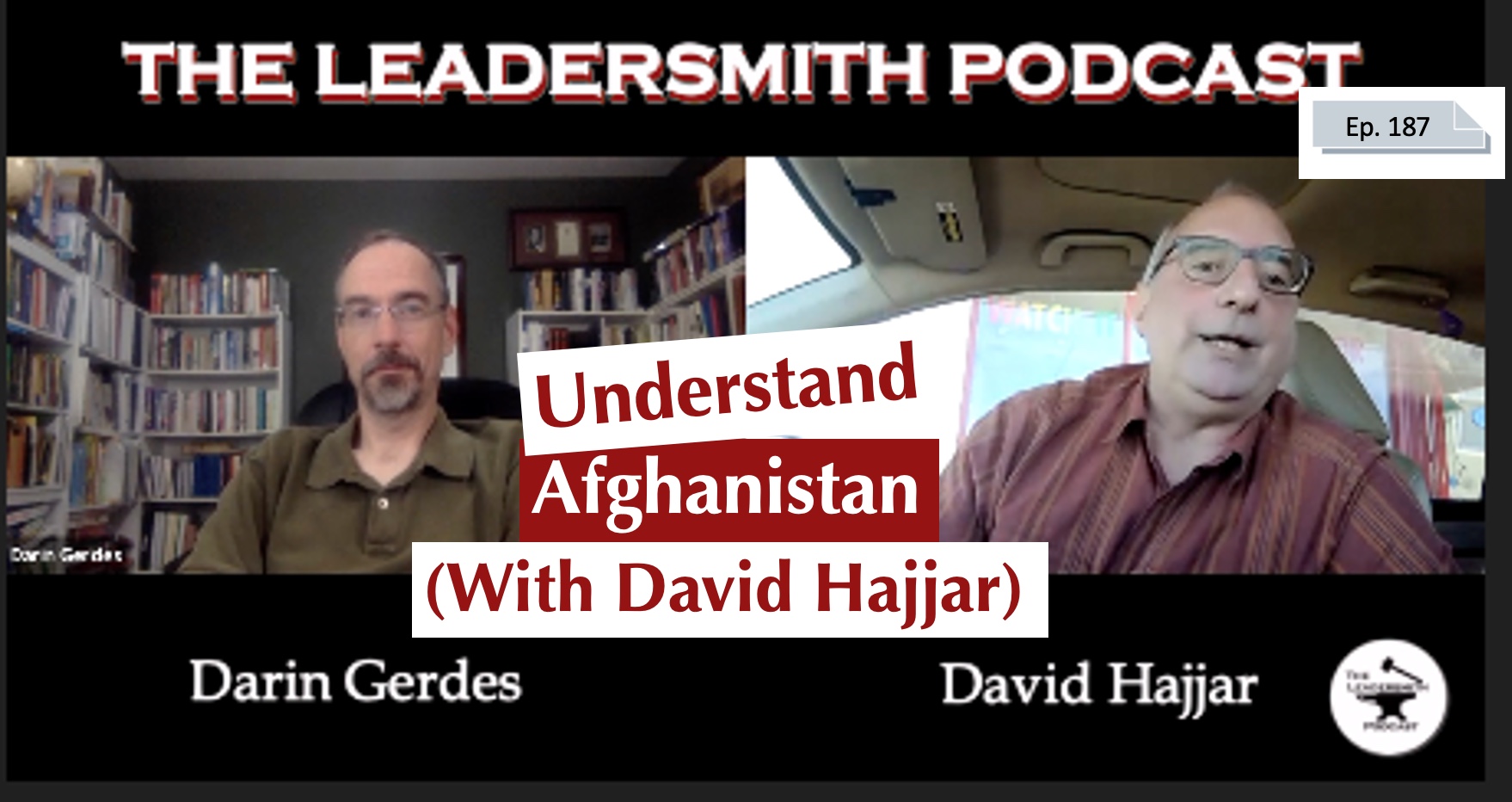 In this episode, I have a fascinating conversation with David Hajjar. David has worked in relief work with the UN, USAID, and similar organizations for 35 years. He is a native of Lebanon and lived there during the civil war.
In this episode he gives us a philosophical overview of the middle east to help us process what will happen in Afghanistan as we move forward. In the next episode, we continue the conversation and we try to get a sense of how the Taliban will act as they move forward. We compare notes as we try to understand what will happen next.
If you enjoyed this episode, please consider subscribing and tell others who might benefit from this podcast.
I would like to hear from you. You can leave a comment below.  I would like to hear if this was useful.
Contact me on Twitter or Gettr @daringerdes or leave a video message: https://flipgrid.com/leadersmith 
Join our FACEBOOK COMMUNITY and continue the discussion there: https://www.facebook.com/groups/learnleadership/
or Join our LinkedIn community: https://www.linkedin.com/groups/13966891/