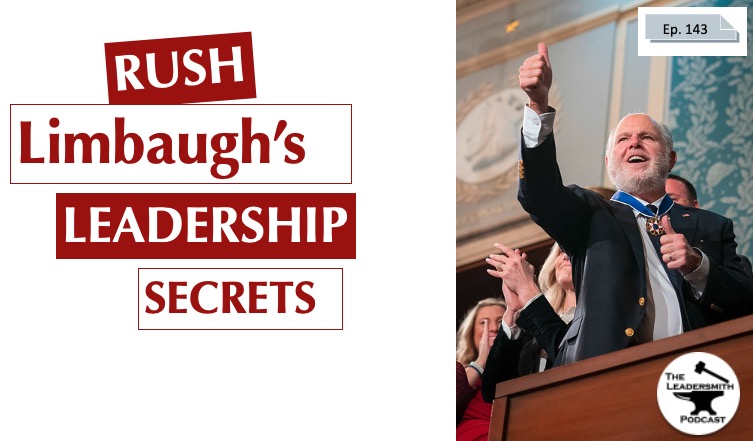 Rush Limbaugh passed away a few days ago. In this episode, I use his words to explain how he rose to prominence and become the ultra-successful conservative standard bearer.
Limbaugh was well-known for being a conservative firebrand, but after listening to this episode you will understand why he was successful (and it had less to do with politics than the way that he thought about himself and his audience).
If you would like to access each of the quotes, you can see them here:
https://www.daringerdes.com/rush-limbaugh-on-leadership/
If you enjoyed this episode, please consider subscribing and tell others who might benefit from this podcast.
I would like to hear from you. You can leave a comment below.  I would like to hear if this was useful.
Send me a Tweet or Parley: @daringerdes or leave a video message: https://flipgrid.com/leadersmith 
Join our FACEBOOK COMMUNITY and continue the discussion there:
https://www.facebook.com/groups/learnleadership/
It is free. I want to help you become the kind of leader that you would want to follow.