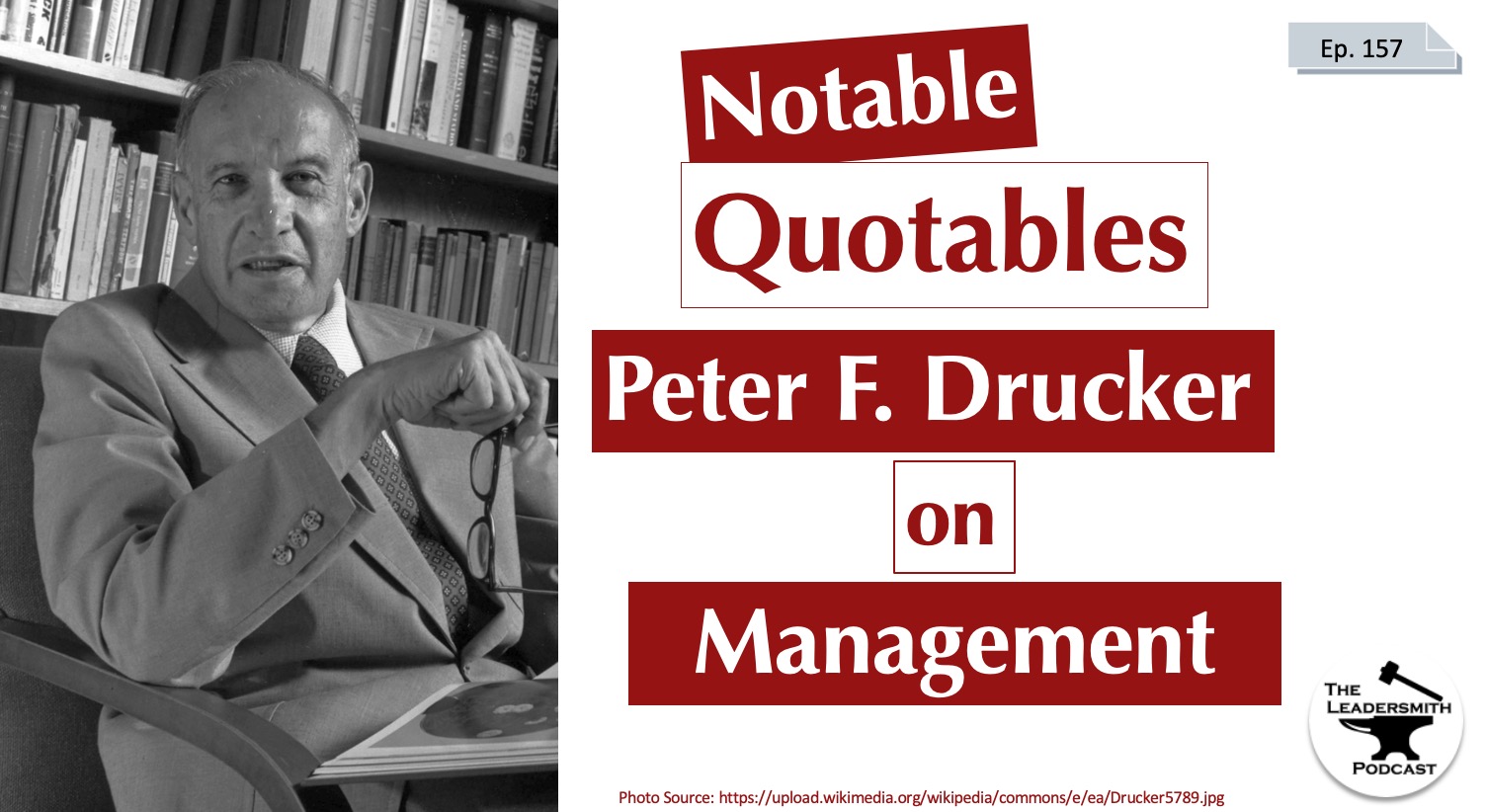 In the last episode, I discussed the best quotes by Peter Drucker on the topic of leadership.
This episode will review his best quotes on management. Drucker wrote 39 books, mostly on management. He is the father of modern Management. You will find great wisdom packed into this short episode.
To find any of the quotes discussed in text so you can use them, click here: https://www.daringerdes.com/peter-f-drucker-on-management/
If you want more, go back  to the last episode—Drucker on leadership or the next episode where I review his humorous and intriguing quotations.
If you enjoyed this episode, please consider subscribing and tell others who might benefit from this podcast.
I would like to hear from you. You can leave a comment below.  I would like to hear if this was useful.
Send me a Tweet or Parley: @daringerdes or leave a video message: https://flipgrid.com/leadersmith 
Join our FACEBOOK COMMUNITY and continue the discussion there: