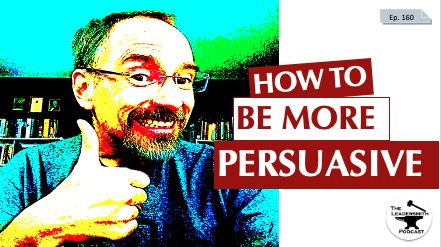 In this episode I review a recent Psychology Today article entitled 6 Tools for Persuasion. https://www.psychologytoday.com/us/blog/how-do-life/202104/6-tools-persuasion
I give some context and examples so that you can apply these recommendations to your context.
If you enjoyed this episode, please consider subscribing and tell others who might benefit from this podcast.
I would like to hear from you. You can leave a comment below.  I would like to hear if this was useful.
Send me a Tweet: @daringerdes or leave a video message: https://flipgrid.com/leadersmith