I am a Leadersmith. I help others become better leaders. In this podcast, we discuss all things related to leadership, and I can help you become the kind of leader that you would want to follow. We will talk about leadership in business, the home, and society. #DarinGerdes. #leadership #leadersmith
Episodes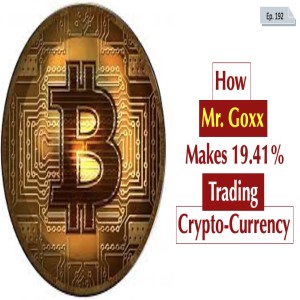 Monday Oct 18, 2021
Monday Oct 18, 2021
I don't know much about Bitcoin, and I am not sure that Mr. Goxx does either, but he has made 19.41% trading cryptocurrency and I am going to tell you how. I will explain how he did it. It is a strategy you can replicate, but you need to understand the risks. At any rate, I am confident that this is not a strategy you have considered before.
More importantly, I am going to provide the back story to Mr. Goxx and focus on the creativity behind the process.
In this episode, I referred to this BBC article:
https://www.bbc.com/news/technology-58707641
If you enjoyed this episode, please consider subscribing and tell others who might benefit from this podcast.
I would like to hear from you. You can leave a comment below.  I would like to hear if this was useful.
Contact me on Twitter or Gettr @daringerdes or leave a video message: https://flipgrid.com/leadersmith 
Join our FACEBOOK COMMUNITY and continue the discussion there: https://www.facebook.com/groups/learnleadership/
or Join our LinkedIn community: https://www.linkedin.com/groups/13966891/