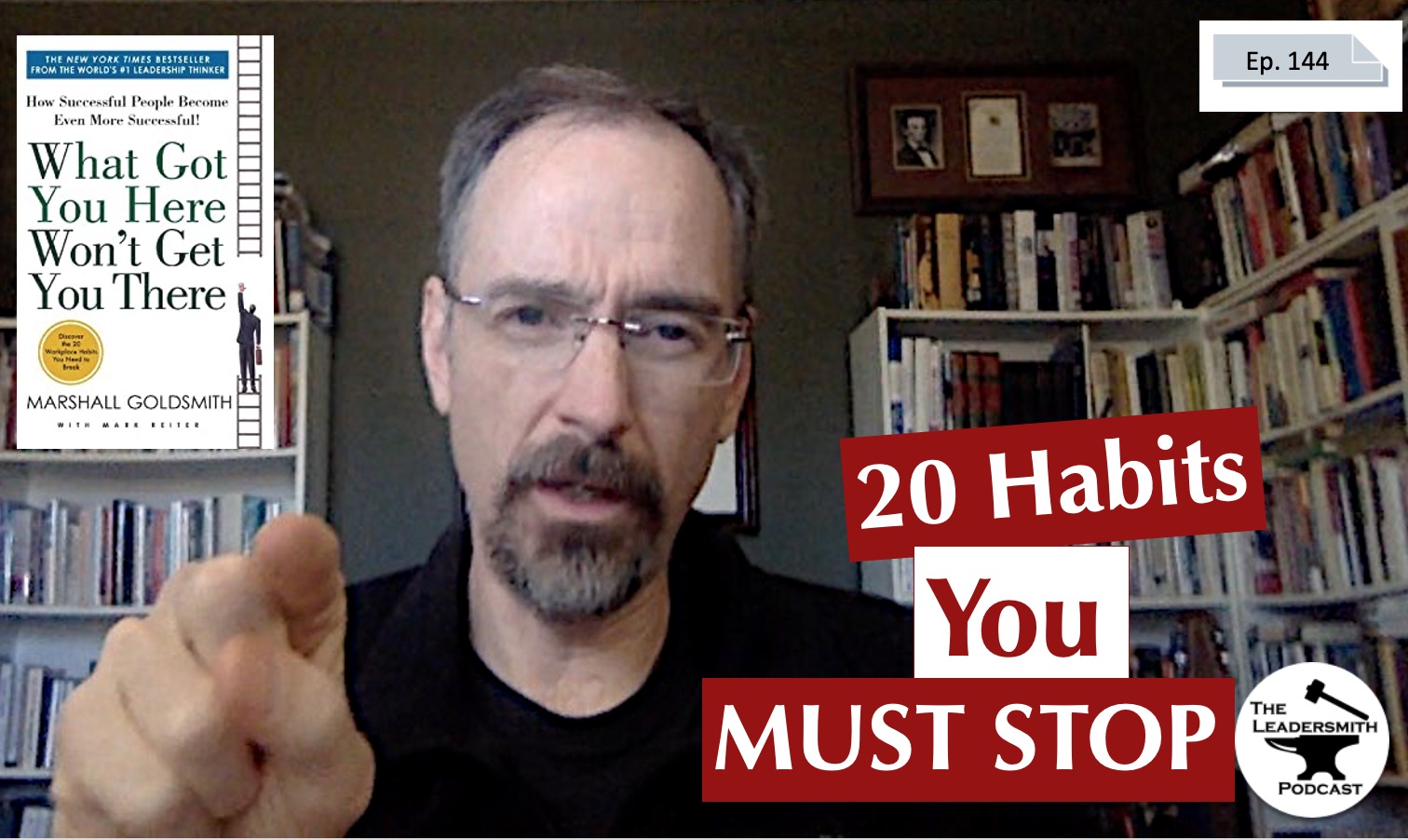 In this episode, I will discuss 20 habits you must stop or it will stop you. The list comes from a fantastic book by Marshall Goldsmith (What Got You Here Won't Get You There).
These errors will derail your career if you let it. Don't let it. Learn about it now and fix it before it is too late.
If you enjoyed this episode, please consider subscribing and tell others who might benefit from this podcast.
I would like to hear from you. You can leave a comment below.  I would like to hear if this was useful.
Send me a Tweet or Parley: @daringerdes or leave a video message: https://flipgrid.com/leadersmith 
Join our FACEBOOK COMMUNITY and continue the discussion there:
https://www.facebook.com/groups/learnleadership/
It is free. I want to help you become the kind of leader that you would want to follow.