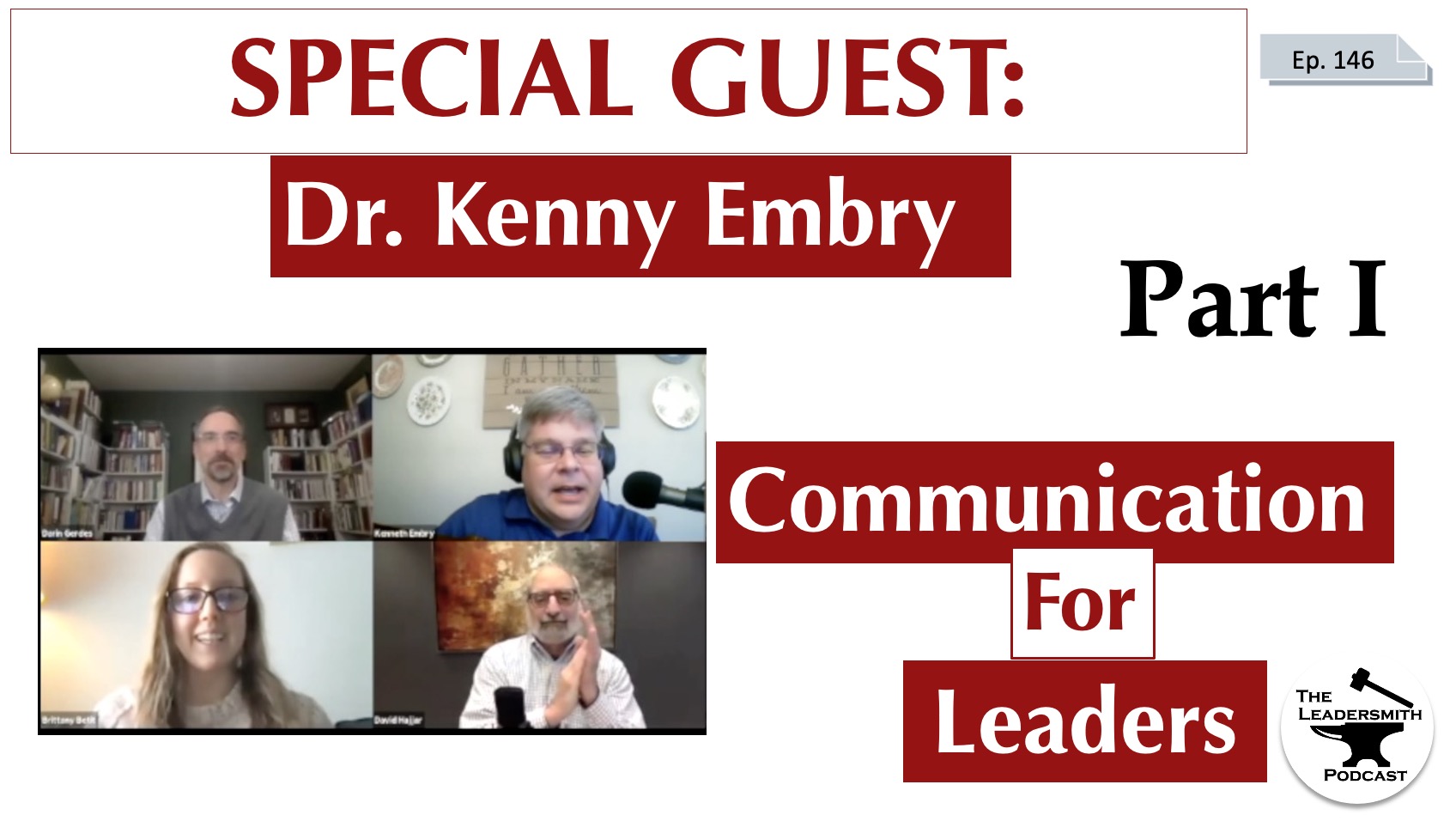 In this short episode, I am releasing the first part of a great conversation with Dr. Kenny Embry. Kenny is a podcaster and a Professor of Communication at St. Leo University. 
Kenny graciously spoke at a two-day event sponsored by the Excellence in Leadership Institute. For more about ELI, click here:
https://excellenceinleadershipinstitute.com
In this short episode, Kenny discusses communication and leadership.  I asked Kenny why everyone thinks that they can communicate, but communication issues plague organizations. What is going on?
Kenny explained the way we should think about communication. If you get this, it changes EVERYTHING about how you approach the subject of communication. I PROMISE. HIS ANSWER IS A GAME-CHANGER.
If you enjoyed this, listen to longer segments—Part II and Part III (each are roughly a half hour) follow in episode 147 and 148. I intentionally keep these episodes to a manageable size for listeners' convenience.
In this episode, I mentioned the Excellence in Leadership Institute. For upcoming free events check out: https://www.getpromotedlive.info/
If you would like to find Kenny's podcast, Balancing the Christian Life, you can find more about him here:
https://www.balancingthechristianlife.com/
If you enjoyed this episode, please consider subscribing and tell others who might benefit from this podcast.
I would like to hear from you. You can leave a comment below.  I would like to hear if this was useful.
Send me a Tweet or Parley: @daringerdes or leave a video message: https://flipgrid.com/leadersmith 
Join our FACEBOOK COMMUNITY and continue the discussion there:
https://www.facebook.com/groups/learnleadership/
It is free. I want to help you become the kind of leader that you would want to follow.