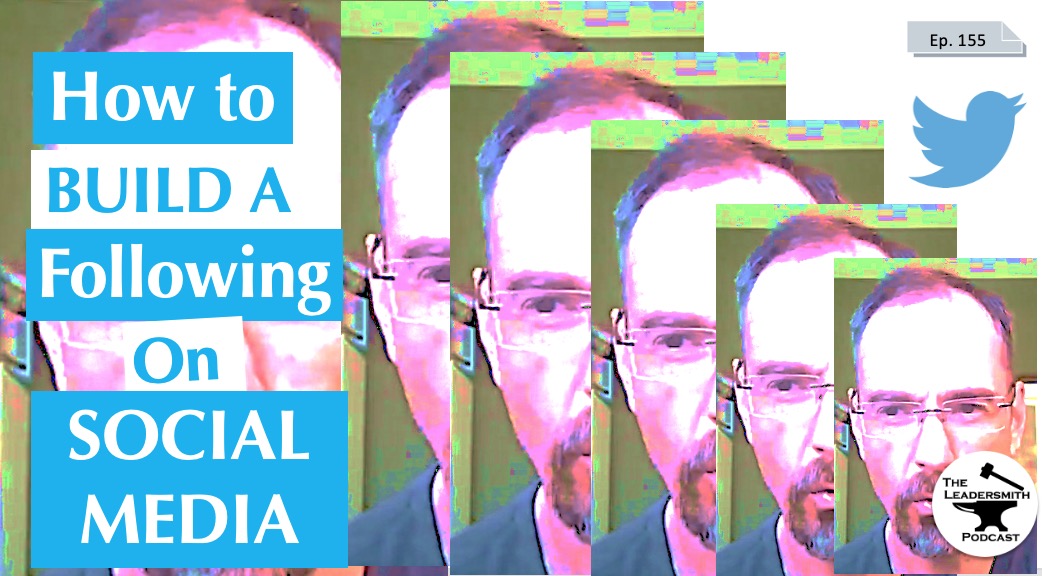 This episode is a little different, but it still relates to leadership. I review an article from Entrepreneur Magazine entitled How I grew my Twitter Following in 30 Days with Just 30 Minutes of Use Each Day. See the article link here.
https://www.entrepreneur.com/article/366635
This is not just for Twitter. The principles apply to all social media. They also apply to all of life.
If you enjoyed this episode, please consider subscribing and tell others who might benefit from this podcast.
I would like to hear from you. You can leave a comment below.  I would like to hear if this was useful.
Send me a Tweet or Parley: @daringerdes or leave a video message: https://flipgrid.com/leadersmith 
Join our FACEBOOK COMMUNITY and continue the discussion there:
https://www.facebook.com/groups/learnleadership/
It is free. I want to help you become the kind of leader that you would want to follow.